2019 Yonex Canadian Masters Badminton Championships
This years Canadian Masters Tournament will run from April 28th to may 3rd, 2019 in Quebec City, Quebec.
Games are  being held in the Laval University. Club members Nancy Cyr, Barb Biggs, Anne Emberly, Wendy Jerome and Rosalynn Thompson all made the journey east to compete in the championships. We would like to wish them safe travels and good luck in the tournament.
Click here to follow the tournament results.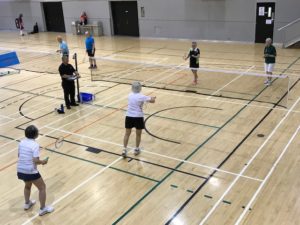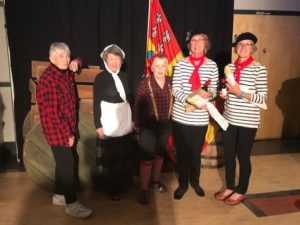 Anne Emberly, Wendy Jerome and Nancy Cyr playing doubles and our wonderful members dressed in a French theme for the evening entertainment.